CV INSIGHT TEAM
With our focus on exceptional customer service, our team of staff is very important to us. Every member of staff brings something unique to our organisation, whether that be a particular skill, specialist knowledge or a new way of looking at things. The result is a multi-talented team of staff with a true breadth of experience, able to work flexibly and skilfully to create a personalised service for each and every client.
By way of an introduction, please read more about our senior team, below. If you would like to talk to any one of them, at any time, about any part of our service, please do not hesitate to call us on 0845 130 2481.
Michelle Gauci, Founder and Managing Director
Michelle set up CV Insight in September 2006 with the idea of providing a new kind of employment screening service focused on personalisation and first-class customer service.
She has an extensive background in pre-employment screening, both in the UK and internationally, and highly relevant experience in the recruitment and accountancy sectors, holding senior roles with organisations such as Reed plc and Brook Street, and working as a consultant to Michael Page recruitment.
Her specialist knowledge in the areas of business development, performance management, employment legislation, human resources, team management and worldwide background screening enables her to offer expert advice to clients in what is an ever evolving industry.
---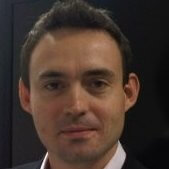 Alex Gunthardt, Founder and Operations Director
Alex joined the CV Insight team in 2016 following a successful career as Head of Professional Services for an International Software Company providing software solutions to well-known International Law firms such as Clifford Chance and Freshfields Bruckhaus Deringer.
With over 15 years' experience in the areas of Operations, Customer Service and team management means he is extremely client focused and places a strong emphasis on excellence in customer service and meeting the specific needs of individual clients.
---