Spotlight on…Michelle Gauci
This month, we shine a light on our Managing Director Michelle Gauci to find out how she got into the CV screening industry and understand Michelle's view on what's key to a successful screening partnership is.
I first saw the value of screening from my years in business. I worked for a number of years as a Management Accountant in the recruitment industry for Reed and Brook Street, as Head of Finance. We used employment screening to help us employ and retain good staff, but I found the customer service extremely poor. Reports would come back with no response and our candidates would often have a poor experience during this process.
I come from a family of entrepreneurs and had always wanted my own company. I decided to forge a new career shortly after my son was born in this area as I felt my experience would really benefit the industry and I wanted to do things differently.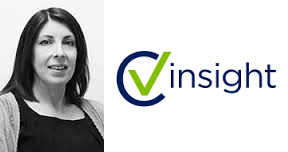 There is another approach to employment screening. In establishing CV Insight, my focus was to provide a bespoke global screening service tailored to our clients' exact needs, with a strong emphasis on deliverability and customer service.
The first thing I do when I get in the office is to plan the day ahead, meeting with CVI's account managers to discuss and agree the day's focuses – always with an eye on key performance indicators, to make sure we are providing the high level service we pride ourselves on.
I'm fascinated by Machu Picchu and Alaska – I love travelling and exploring interesting and unusual new places and those locations are next on my list. Visiting new places is a real love, I spent a year travelling around India and Sri Lanka in the past which was an incredible experience.
I'm very proud of starting the business when my son was only six months old. This was very challenging but I have built CV Insight into a very successful operation, working with a range of major corporations.
I am always striving to ensure our business operations are efficient and that our clients are continually supported with innovative solutions – for both the client and their candidates.
The key to a successful CV screening partnership is listening and engaging with each and every client so both parties understand fully what is required at all times. Regular account meetings are a must so we can continually identify strengths and understand any challenges. Understanding the candidate's fears and providing two way communication is extremely important too.
It's not just about CV screening, it's about deliverability, diligence and service.
I love working in this business because it is constantly changing and evolving. It's also extremely challenging. I love what we do and am passionate about supplying a high quality service, helping clients and candidates meet ever changing compliance and legislation.
You can join Michelle and the CV Insight team on Twitter and LinkedIn.