Digital Right to Work Checks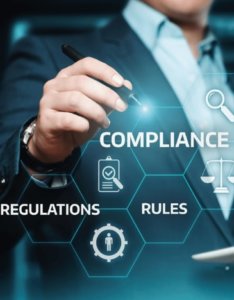 Following our last update on Digital Right to Work checks being introduced in April 2022 I can announce that the Home Office has extended the digital right to work policy until 30th September 2022.
The Home office posted the following statement on their website:
The end date for the temporary adjusted checks has now been deferred to 30 September 2022 (inclusive). We have made the decision to defer the date following the positive feedback we have received following the government's announcement enabling employers to use Identification Document Validation Technology (IDVT) to carry out digital checks on British and Irish citizens who hold a valid passport from 6 April 2022.
Read further information on the Digital identity certification for right to work, right to rent and criminal record checks page.
Deferring the end date of the adjusted checks to 30 September 2022 ensures employers have sufficient time to develop commercial relationships with identity service providers, make the necessary changes to their pre-employment checking processes and carry out responsible on-boarding of their chosen provider.
This decision also ensures that the right to work scheme continues to operate in a manner which supports employers to implement long-term, post-pandemic working practices. It also provides opportunity for employers to put measures in place to enable face to face document checks if they do not wish to adopt digital checks for British and Irish citizens with a valid passport (or Irish passport card).
What does this mean for in-person/manual right to work checks?
Until 1st October 2022, employers can still perform right to work checks as per the temporary COVID adjustments implemented in March 2020.
What do employers need to do from 6th April 2022?
It is recommended that employers seek a digital process before the COVID-adjustments to right to work checks end in September 2022. This is assuming that in-person checks may not be possible long term.
It is also advised that employers incorporate a digital system that allows them to perform right to work checks compliantly.
CV Insight will be partnering with a certified Identification Document Validation Technology (IDVT) service provider. The new process will result in a more streamlined ID Verification process which will help to support our clients in accelerating the recruitment and onboarding process whilst enhancing the security and integrity of these checks.
If you require any additional information on the above, please contact our team on 0203 150 0775.
Contact us for more information