Document validation Update for DBS & RTW
COVID-19: Temporary Changes to Document validation for DBS & RTW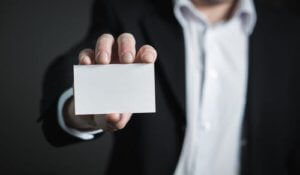 Due to the current Government Restrictions of movement and working remotely we understand it may be difficult to perform the visual identity checks required for UK Criminal checks and to conduct Right to Work obligations for new starters.
The DBS have temporarily changed their current Identity Document validation process to now include Basic DBS checks along with the Standard and Enhanced DBS checks so you are still able to perform checks as required.
Changes to DBS ID checking Procedure
Currently, when validating ID documents, Clients are required to view the original documents face-to-face with the candidate. Unfortunately as the public are being advised to work from home where possible, this is causing difficulties in receiving the physical documents preventing applications from being submitted.
To ensure that the necessary DBS checks can still be carried out, the ID checking procedure will be changed for a temporary period whilst people are having to work offsite in line with the governments advice:
New DBS Document Validation Temporary Process:

1) Employer to view original ID documents over video link (Skype, Facetime, etc)
2) The candidate is required to take a clear, full copy of the valid proof of identity and their current proof of address documents that the employer viewed by video link and provide these securely to your team. They can use the camera on their phone or a scanned copy.
3) A copy of the document provided by your candidate's can then be uploaded by your team in the usual way in the CVI portal.
Please be aware that once the current restrictions are lifted it is the employer's responsibility to ensure the applicant presents the original versions of the documents in person when they commence their employment.
Please click here for the Disclosure & Barring Service full update
Right to Work Check
Whist UK Right to Work Checks are the employers responsibility and cannot be outsourced our Enhanced Document Validation plus face verification check can assist you with this process whilst you are not able to meet the candidate face to face to validate their original documents.
Enhanced Document Validation plus combined face verification
How it works:
1) On submission of the online form the candidate will be issued a text message with a link providing a clear step by step guide to complete this check.
2) The candidate will be instructed to provide an image of the front and back of their current valid right to work document such as their Passport, Visa, Bio-metric Residency Card or Country ID Card.
3) Once uploaded they will be requested to take a self-image of the front and both sides of their face. This check will perform a digital proof of identity by way of automatic and visual checks of the documents supplied and will verify the candidates document photo against the self-images provided.
This check can help to support the Right to Work check until you can arrange for the candidates to bring in their original document when you are able to gain sight of these.
If you would like to add the above to any of your existing screening packages or discuss any of the items listed above:
Contact us for more information