Employment Screening & Information Security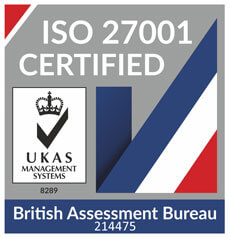 Following our recent external annual assessment audit for ISO 27001 we had zero nonconformities. I would like to congratulate all the team at CV Insight for maintaining our high standards for Information security for our employment screening services.
Information security is crucial at all times for the protection of the data when performing our employment screening services and extends to all other areas of our business. We have adopted formal processes and maintain an Information Security Management System that meets the standards set by ISO27001.
Click her to view our latest ISO27001 certificate
Contact us for more information